How is your year going? Are you reaching your goals, resolutions, and dreams? Have you been getting those projects done?
Or… Do you need a friend to help you troubleshoot, problem- solve, organize, and get out of your rut? Could it be time to Spring  Clean and get some real help so you can make this year really count? Is it time to get a plan that will help you set and  reach your goals…get things done…make those resolutions a reality…and live your dream? I can help..
Spring Clean Your Business Personal Study Course
Just take a peek at what is covered in this jam- packed set: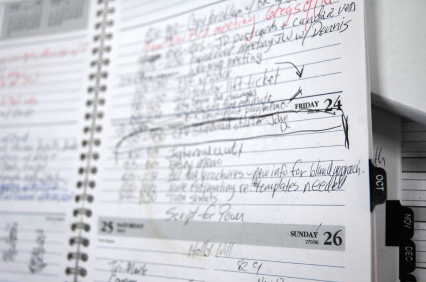 Session One:  Spring Clean Your Day!
Struggle with getting things done? Or, struggle with getting things done while balancing all of the areas of your life? In this session, I will come alongside of you to help you take a good look at your daily schedule, your commitments, your priorities, and all that you need to do each day. Then, I will share how to make time for all that you need to do– not missing the things that really matter. Perhaps you have struggled with balancing it all. You get started on a project and your home falls to pieces. Or, you notice that you are never getting around to work on your project because there is never a good time to work on it.
This is where I can really help you. I KNOW far too well how tough it is to get things done. I have written over 100 books, taught countless workshops, written thousands of articles for publication all while balancing the demands of my marriage, children, homeschool (even throughout high school), and running a very successful business. In this workshop, I am going to open up the "doors" to my home and give you a peek inside. I will show you how to get things done–even in YOUR HOME. Don't miss it!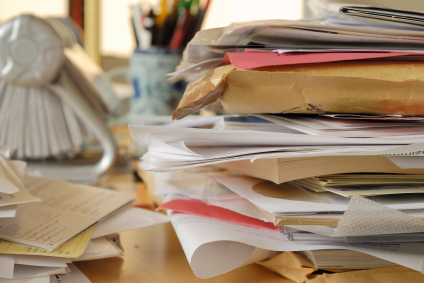 Session Two: Spring Clean Your Projects
Got a project on your heart? Or…got PROJECTS on your heart? Want to get something done this year that really counts? YOU CAN! In this session, I will take you step-by- step through some of my biggest secrets to planning a project from start to finish. I have learned some tricks that are going to make things so much smoother and easier. I will also share some of my favorite tools to get those ideas out of your brain and into motion! You will LOVE it!
We will cover everything you need to know about how to plan out your project  so that it gets done smoothly–even down to putting it on your calendar so you can get it done. That's not all! The biggest problem that I see as I coach clients and troubleshoot their business is that they may finish one book and then end that project so wore out, their home in a mess, their family melting down, and then sit back not working for long periods of time–even promoting that particular product. You can't afford that in your business!
I will help you to steer clear of this big pitfall in business by showing you how to get everything together and work on it in a steady, productive pace. You are going to LOVE this session. Not only will I give you a peek into my daily, weekly, monthly, and yearly schedule, but I will share tips that you will find no where else that are sure to help you get things done. In fact, watch your business explode with the ideas in this one session! You will learn from a mentor who is always on the move. You will love this session!
Session Three: Spring Clean Your Home on the Web!
Wish you could have a mentor come alongside of you and help y ou to clean out, update, and get your home on the web moving strong and steady? Don't miss this session!
During this session, I will help you to get a good look at your presence on the internet. Not only will I give you some secrets to setting up a successful website, but I will also be covering ideas for building a targeted and responsive mailing list, bringing in fresh new traffic, making the most of social networks, and even how to beef up your blog. This one session is going to be packed with ideas that will help you to build a profitable, prolific and very successful business on the web. This is one to NOT MISS!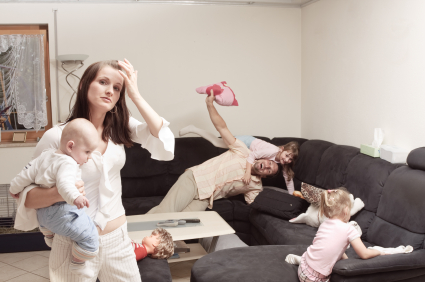 Session Four: Spring Clean Your LIFE!
Oh! Talk about a super session! All of the other weeks are super, but you can have all of them together and miss some very important ingredients for success. In fact, many, many people have everything else together, but have a big, big hole in this area.
In this session, I will be bringing it all together and sharing a few important secrets that will help you live the life of our dreams. I will get you digging deep to really look at what we really want and what it is going to take to get there–this year!
This session ends our program with a bang–I will help you get organized for success, troubleshoot the typical obstacles, interruptions, and distractions that keep us from success, and show you how to stay productive and prolific while you live the life of your dreams. This is a powerful and very practical session. A MUST!
Includes:
Audio Mp3 Downloads for each Session (and Q/A time)
Lesson Guides (Ready to download and print from PDF)
Plus! Unadvertised Bonuses!
Price: $99.95

Encouraging, Inspiring and Equipping You to Step Up to the Call!